Pricing
Based on sessions listed. Tuition is due the first lesson of the first week of the 8 week session. A $15 late fee will be charged after one week. Students may make up missed classes within the session missed.
One time registration fee for students not enrolled in previous session $40.
45 minutes-1 Hour……..$110
1 ½ hours………$175
2 hours………$205
2 ½ hours…….$210
3 hours………..$230
3 ½ hours……….$245
4 hours……….$260
4 ½ hours…………$270
5 hours…………$280
5 ½ hours……….$290
6 hours……….$300
6 ½ hours……..$305
7 hours………$310
7 ½ hours…$320
8 hours………$330
8 ½ hours……..$340
9 hours………$350
9 ½ hours……….$360
10 hours……$370
Family limit…………….$390
Single yoga .$10
Private lessons available. Pricing varies per instructor.
2018-2019 Sessions
Session I:
Session II:
Session III:
Session IV:
Session V: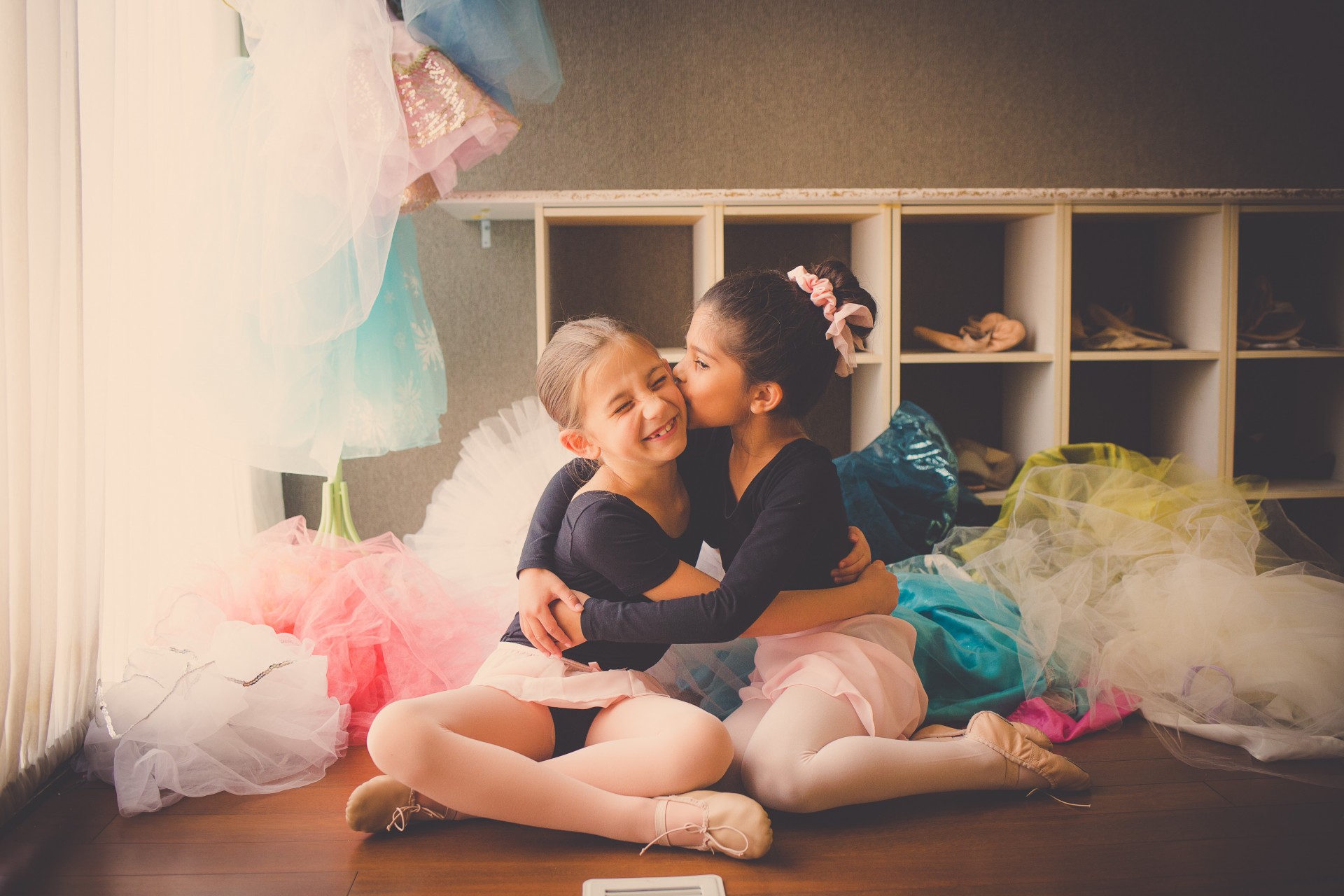 Class Descriptions
Ballet:
A classical dance form with a heavy focus on technique and discipline.
Jazz:
Upbeat, energetic, and fun with a focus on big leaps and fast turns.
Contemporary:
A fusion of ballet, modern, and jazz techniques.
Hip Hop:
High energy street styles usually performed to hip hop music.
Leaps and Turns:
Jazz technique based with a focus on different types of pirouettes and leaps.
Yoga:
Vinyasa style yoga. Based on a flow of breath to movement.
Proper Class Attire
Ballet: plain black leotard, pink tights, pink ballet shoes, hair back and secured preferably in a bun level 4 may wear a different colored leotard
Jazz: black leotard or close fitting tank top, black jazz pants or shorts NO MIDRIFF TOPS, jazz shoes, hair tied back
Hip Hop: loose fitting pants and tops, bare feet and/or sneakers
Contemporary: black leotard or plain black tank, black leggings, clean socks or ballet shoes, hair up. DO NOT WEAR SOCKS WHICH HAVE BEEN PREVIOUSLY WORN DURING THE DAY OR FOR ANOTHER CLASS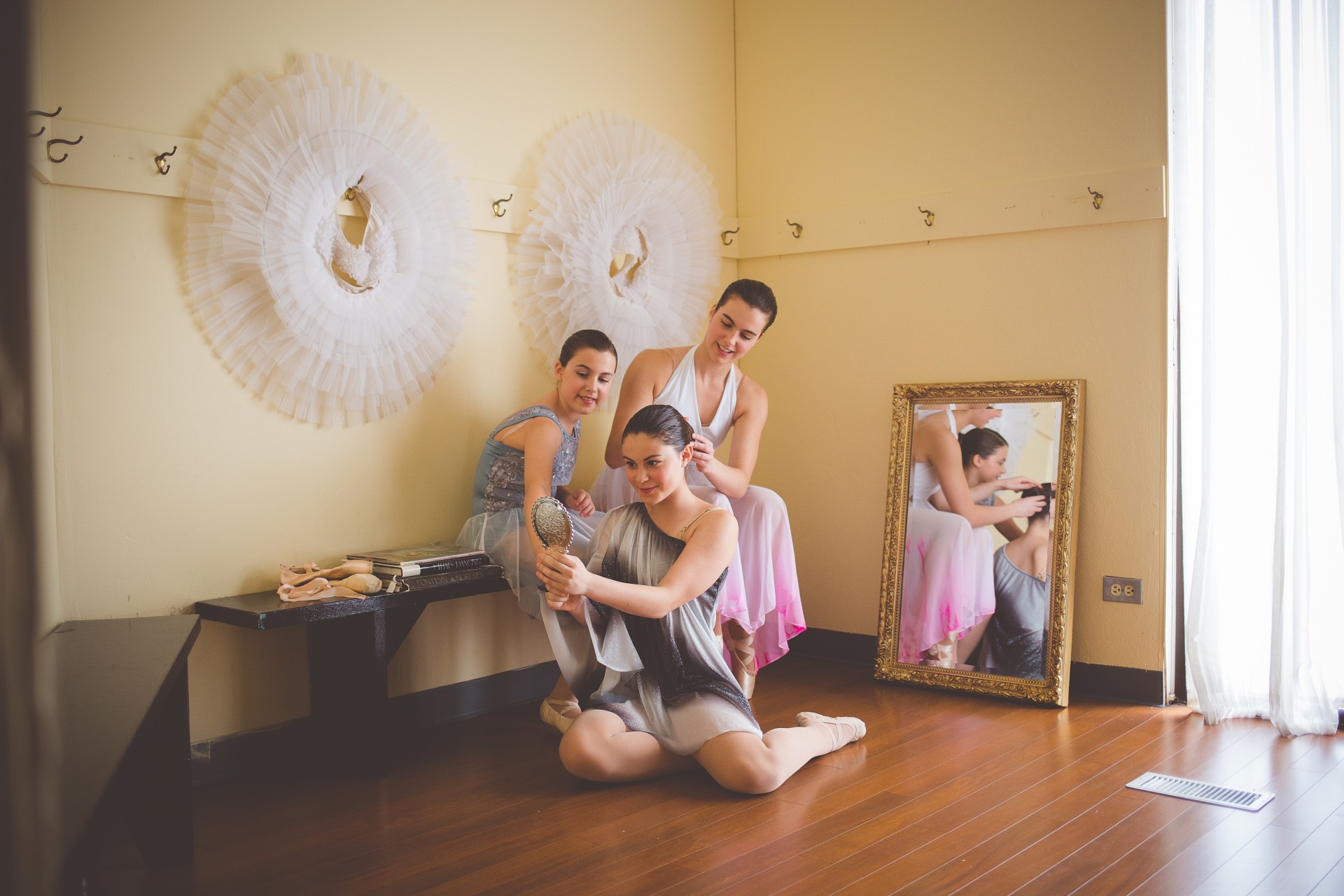 New classes are marked with *
Explore 1**: Saturday 9-9:45
Explore 2: Saturday 9:45-10:30
Pre-ballet 1: Saturday 10:30-11:15
Ballet 1, 1st yr: Saturday 11:15-12:15
Ballet 2: Monday + Wednesday 5:30-6:30; Saturday 12:15-1:15
Pre-pointe: Monday + Wednesday 4-5:30
Ballet/Pointe 4: Wednesday + Thursday 6:30-8:30
Contemporary 1** Monday 4:30-5:30
Contemporary 2, 2nd year: Thursday 5:30-6:30
Contemporary 3: Thursday 4-5:30
Contemporary/Jazz 4: Monday 7-8:30
Jazz 1**: Wednesday 4:30-5:30
Jazz 2, 2nd yr: Wednesday 6:30-7:30
Jazz 3: Monday 5:30-7
Hip Hop 1**: Saturday 9-10
Hip Hop 1, 2nd yr: Saturday 10-11
Hip Hop 3: Wednesday 5:30-6:30
Contemporary Hip Hop 4: Saturday 11-12:30
Vinyassa Yoga Drop In: $10 Thursday 6:00-7:00